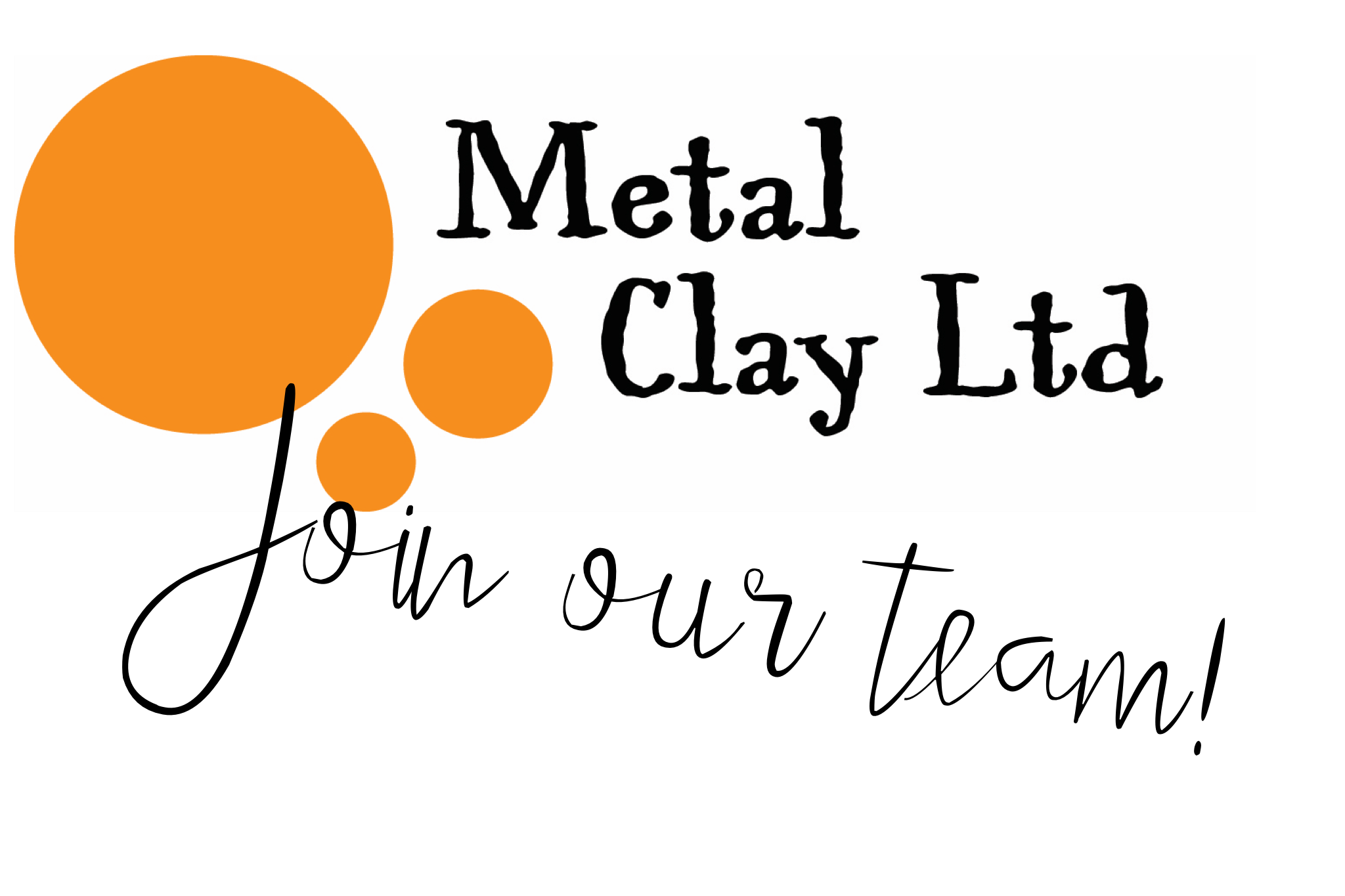 We need a full-time Customer Support and Office Assistant. Help us get orders processed, handled, and out to customers on time.
Customer Support and Office Assistant - full time
Metal Clay Ltd has been running since 2004 and has grown to become one of the largest metal clay suppliers in Europe. Last year we launched a second brand/website called House of Resin stocking resins, colours and moulds for wood and pen turners, as well as furniture makers.

We're passionate about offering a top-quality service, as well as products. We run an e-commerce business with a teaching studio, and 99% of our orders are placed on our website.
We're looking for a trustworthy, driven, conscientious, and efficient person to join our team as a Customer Support and Office Assistant.
A REGULAR DAY AT WORK
Checking and printing orders so they are ready for the Despatch team.
Receiving and processing customer orders, handling queries and payments, and help efficiently solve any customer frustrations or problems, both over phone and email.
General phone customer service.
Answering the phone and fielding calls to the right person.
Handling product returns and claims for damaged/lost orders.
Filing and basic admin.
Keep the office tidy and organised.
YOU WON'T BE DOING THIS EVERY WEEK, BUT SOMETIMES
General office admin support including updating process documentations, filing and updating databases.

Admin support for a certification assessment team; receiving and processing applications, printing letters and certificates, communication with tutors and students about certification processes and documentation.

Ordering office supplies.

Some support in the stock room, repacking or labelling stock, checking products, and more.

A couple of times a year you might be asked to support classes and studio events/show/exhibition presences - this might include evening or weekend work, and could include some time away.

Some support in prepping the studio before events and classes, making sure the kitchen, teaching space and tools are clean and everything is ready for the students and the tutor.

We're a small company - there will be times where you will have to help out in other areas of what we do. If we have a big event that takes priority, or another part of the team are struggling to keep up, we might need all hands on deck to support that.
WHAT DO WE NEED FROM YOU
You must be a driven, bright, reliable, independent, and confident worker who is self-motivated, whilst still being happy to ask for help. If you don't understand something you'll ask or research it until you do, and you're able to decide which route is the most efficient.

You are resourceful and like solving problems.

You love lists, especially crossing off completed tasks! You are efficient, and will follow through tasks and projects to completion and reporting back - without needing chasing and prompting.

You're well organised and keep a tidy and neat workplace and filing system; you know where to find what you've filed away.

Excellent reading and impeccable writing skills are a must. You know how to spell, can communicate using a friendly but clear tone via email and phone, and, you understand the difference between you're and your, their and there.

You're computer savvy - you type relatively fast and can whip up a tidy Word document or Excel spreadsheet with basic calculations (or Pages/Numbers if you're a Mac worker) if needed. You're comfortable using the internet for research, and know how to write a clear and professional but friendly email.

You are positive, approachable and friendly to customers and colleagues, even on a grey Monday morning, when the internet crashes and customers have got out of the wrong side of the bed.

You stay calm, focused, and positive under pressure. You stay on task, even with distractions around you.

You get excited by new challenges and love learning new things.

You like to help out where it's needed. There will be times when you'll be asked to do things outside your normal job role to support the day-to-day running of the business.
Being the right person with the right attitude and skills is more important than what qualifications you have.
** BONUS - DO YOU HAVE ANY EXPERIENCE OF ANY OF THE FOLLOWING? **
If you do, and can show us some examples of what you've done, let us know as that may open up other exciting opportunities for you.
Social and Digital Media Marketing and Management
Email marketing
Graphic Design
Copy writing - especially for marketing
Customer retention/loyalty programmes
Facebook and/or Google Ads
Google Analytics
Working hours:
Mon-Fri 8.15-16.45 - negotiable with some flexibility (there might be occasional additional weekend or evening work available during the year).
Salary:
£8.00-8.50/hour depending on experience
BEST PARTS OF THE JOB
We're a privately owned small company so we're not set in our ways or ruled by stuffy regulations from the "head-office". New ideas to improve what we do are welcomed and wanted! You'll work in a small relaxed team where we get to know each other really well, and look after each other.

We sell some fab stuff and you'll get great discounts.

We like to think we're a pretty nice bunch of people to spend the day with.

The Nespresso machine is always on, and the herbal tea selection is fully stocked. Cakes and donuts make a regular appearance.
HOW DO I APPLY?
Send an email with your CV and a covering letter explaining why you think you are the person we are looking for, to jobs@metalclay.co.uk

Ensure you include your contact details. Of course we want to know all about your education and work experience, but also a bit about you, to help us get to know you - what are you looking for and why would this job suit you?

Please note - it is impossible to interview everybody, and we are also not able to get back to everyone with feedback. We shortlist using the application letter together with your CV so please give us much information as possible to give yourself the best chance. Once the job has been filled, we will let everyone know.