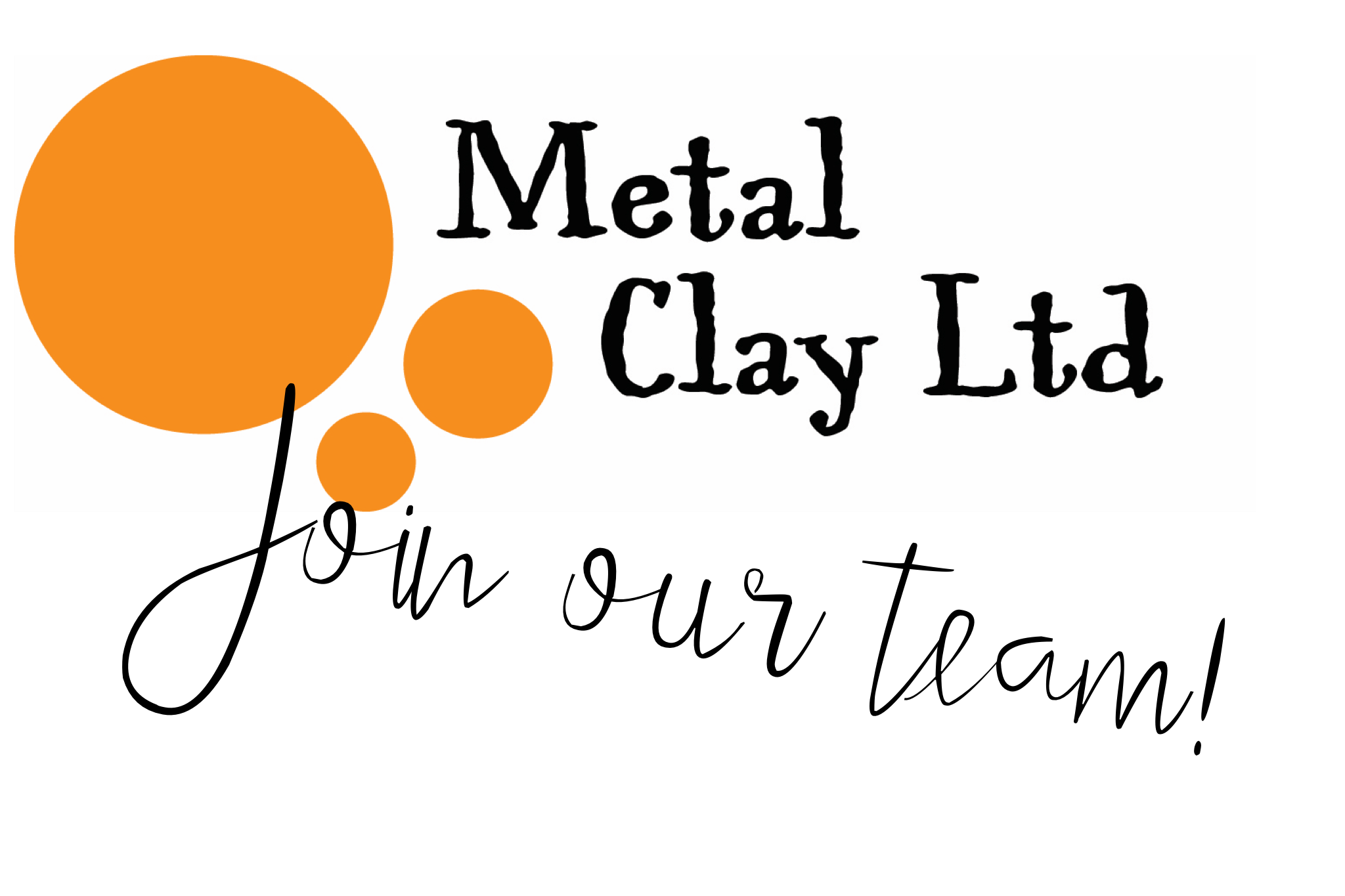 ATTENTION - COULD YOU BE WHO WE NEED?
We are looking for a part-time Despatch Support Assistant
Despatch Support Assistant - part time September 2019
Metal Clay Ltd has been running since 2004 and has grown to become one of the largest metal clay suppliers in Europe. Last year we launched a second brand/website called House of Resin and now also stock a wide range of resins, colours, moulds and for wood and pen turners as well as furniture makers. We're passionate about offering a top-quality service, as well as products. 99% of our orders are placed on our website. Getting orders packed and despatched daily is the most important aspect of anything that happens in our office.
We're still a small family owned company, and are now looking for an extra pair of hands on Mondays and Fridays - for immediate start. There is the opportunity of extra hours every week. We're looking for a trustworthy, conscientious, efficient, and independent person to join our team as a part time Despatch Support Assistant.
Your two main tasks will be despatch support, as well as keeping our workspace tidy and clean;

This job would suit you if you want two-three days work per week (with opportunity of additional hours/days). A bonus would be if you live locally and/or can easily jump in on extra days on short notice.
WORKING HOURS
Hours are slightly flexible and can possibly be adjusted to fit the right person, but there are some limitations.
We see it as a few alternatives, all of which would involve Monday and Friday 9.30-14.30 as a minimum:
Monday and Friday full days (8.30 - 16.30)

Two or three part-days a week (about 9.30/10 - 14.30/15.00)

One full day and one or two part-days
For the right person, there could be extra hours/days available, especially during busy periods and to cover other staff holidays.
WHAT WILL YOU DO?
Checking picked orders, packing them safely, selecting most efficient shipping option - supporting a colleague on Mondays, solely responsible Fridays

Sometimes picking orders instead of packing them

Supporting with stock room tasks

Help with goods arriving and checking in deliveries

Re-pack/label goods for sale

Checking in goods returned after shows and events

Some involvement in stock checks and stock counts

Weekly tidying of office and despatch area, staff kitchen and toilets

Once a month tidy outside customer facing area and full clean of staff kitchen/toilets
WHO IS THIS FOR?
Sitting at a desk staring at a screen is not for you, you're physically fit and like a job where you'll be on your feet. This is a standing job, and you move around a lot.

You're sharp and pay attention to details.

You're fast and efficient, but careful.

Good reading skills, with attention to small details on orders

You've got good numeracy and math skills, and are able to stay focused to count 65 miniature sized products without losing track - even if the phone is ringing and people are coming and going around you.

You must be punctual and able to work at a fast and focused pace. If your start time is 9.30 you'll be expected to be ready to start work at 9.30.

You need to be comfortable using computers for courier bookings and printing paperwork.

You must have a friendly positive manner - even on a grey and rainy Monday morning.
SALARY
£8.25/hour
We're a small company, and a close team who need to be able to rely on each other. You'll be expected to chip in and help out as and when needed as seen necessary in other parts of the company. This could include packing goods and display materials and loading onto a van for the sales team to take off-site (for the right person this may also include additional hours on-site help during events). It might be setting up the studio/meeting space for in-house training or events, or, sorting out our exhibition material. Or as support staff during any of our events.

Please note - we receive many applications for our part time positions. It is impossible to interview everybody, and we are also not able to get back to everyone with feedback. We shortlist using the application letter together with your CV so please give us much information as possible to give yourself the best chance.
TO APPLY - Email jobs@metalclay.co.uk with your CV and a letter introducing yourself.