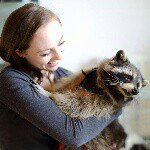 MHAIRI SALMON
Mhairi joined the company in 2016, but will sadly be leaving us shortly, to join her family company. As we're a very small team, we all do a little bit of everything; Mhairi has been assisting Shayna with photography and design, adding and updating products to the website.
Mhairi is also our order picker, whizzing around the warehouse, knowing every SKU and their hiding place.

Mhairi is also your contact when it comes to Art Clay Diploma certifications, she is the one tasked with all the paperwork, listings, submitting certificates, and, (probably the most difficult task) ensuring the assessment team do their job on time.
mhairi@metalclay.co.uk