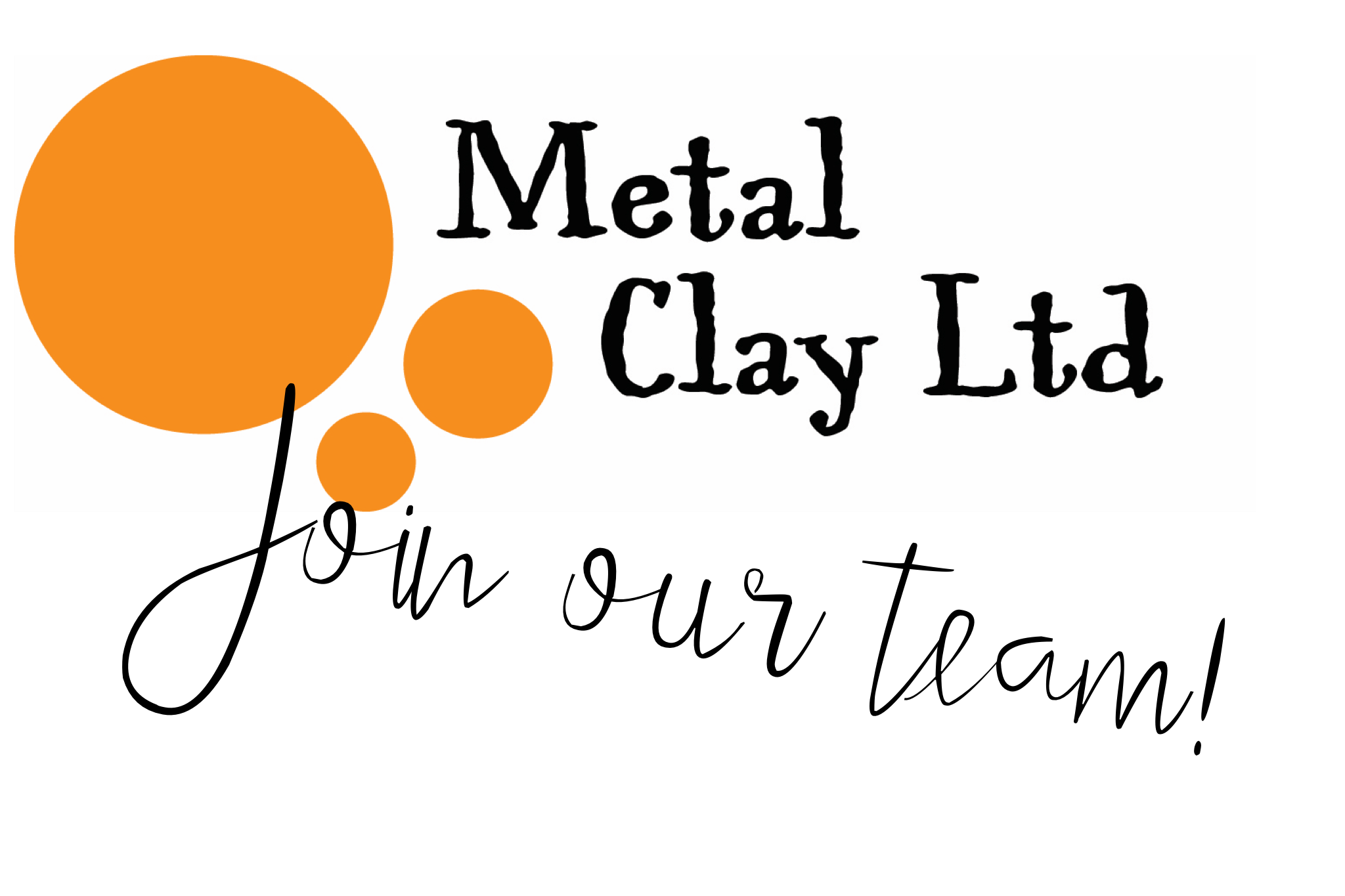 ATTENTION - COULD YOU BE WHO WE NEED?
We need a part-time Despatch Assistant! Do you want to work with us, and make sure we get our orders shipped out on time?
We're looking for a trustworthy, conscientious, efficient, punctual, and independent person to join our team as a part time Despatch Assistant. Your main task will be to ensure orders have been picked correctly, pack them safely, and then send in the most efficient way.

This job would suit you if you want a few days work a week (during busy periods there is the opportunity of additional hours/days). If you live locally and/or can easily jump in on days when staff is off would be a great bonus.
Metal Clay Ltd has been running since 2004 and have grown to become one of the largest metal clay suppliers in Europe. We're passionate about jewellery making, and even more passionate about offering a top-quality service, as well as products. 99% of our orders are placed our our website. Getting orders packed and despatched daily is the most important aspect of anything that happens in our office. If our orders weren't being shipped safely and on time, this wouldn't affect the whole business.

IS THIS YOU?
Sitting at a desk staring at a screen is not for you, you're physically fit and like a job where you'll be on your feet.

You're super-sharp and spot details, you'll quickly learn to see the difference between a "Eyelet" and a "Embeddable eyelet", or a "Burnisher deluxe" and a "Burnisher Economy".

You're fast and efficient, but careful, you'll go home proud knowing you made sure customer's orders will arrive safely and looking nice (without overdoing it on the bubblewrap).

You're happy to work under pressure, ensuring all orders are packed in time before courier pick up.

You've got good math skills, and will be able to stay focused to count 100 miniature sized products without losing track - even if the phone is ringing and your colleagues are discussing which is the best Disney song of all time.

You have good communication skills, including written English.

You are happy using computers.

You have a friendly positive manner, even on a grey and rainy Monday morning.

You are punctual and able to work at a fast and focused pace. If your starting time is 9.30 you'll be expected to be here (having made a cuppa if you want one) ready to start work at 9.30.
Qualifications aren't necessary if you are the right person with the right attitude. You need to be willing to adapt and you must show a desire to make sure customers' needs are met.
WORKING HOURS
Monday and Friday (if you're the right person, there might be extra hours available, especially during busy periods like November, during sales, and to cover other staff holidays).
Hours are slightly flexible, but usually around 9.30 - 14.30 - 10 hours per week
Salary: £8.00/hour
A REGULAR DAY AT WORK
You'll be coming in to orders being picked, ready for you to check, you need to ensure the right item and quantity has been picked. You then pack the orders, choosing the most efficient packaging and service. Once packed you choose what postage option should be used, and frank or book a courier accordingly. Monday is our busiest day, so you'll have a busy day where you probably won't stop apart from during your break. You need to ensure your work space and the stock area is neat, tidy, well organised, and safe, and ready for your colleagues to come in the next day, being able to find everything they need.

NOT EVERY WEEK BUT SOMETIMES
You'll be assisting the Stock Manager in re-packing, bagging and labelling products ready for sale.
You'll help out in receiving product deliveries, checking in goods, ensuring what has arrived is what was ordered, and in good condition.

OCCASIONAL
You might on the odd occasion be asked to pick instead of pack, depending on other staff schedules and your availability for the day. You'll be restocking goods into the warehouse after shows and events, ensuring stock is rotated and in good condition. You'll be involved in stock checks and stock counts. Very rarely you'll be involved in mail-outs, stuffing and labelling envelopes.

We're a small company, and a close team. You'll be expected to chip in and help out as and when needed in other parts of the company. This may include packing goods and display materials and loading onto a van for the sales team to take off-site. It might be setting up the studio/meeting space for in-house training or events. Sometimes it might be helping out with general day-to-day tasks if colleagues are off.

Best parts of the job:
We're still a small company so we're not set in our ways or ruled by stuffy regulations from the "head-office". New ideas to improve what we do are welcomed and wanted! Being a small company also means you'll work in a small relaxed team where we get to know each other really well.

If you show initiative and talent, and are prepared to go that extra step to do a spectacular job, there are opportunities to get involved in rewarding projects.

We sell some fab stuff if you're into crafts and jewellery making! You'll get great discounts on products and courses.

The Nespresso machine is always on, and the herbal tea selection is fully stocked. Sometimes there is cake too.
Worst parts of the job:
We're a small company. That means we rely on you to do your job, and to do it well. You'll be an incredibly important cog in a small team; you can't slack or not get your job done well, as this would mean everyone suffers.


HOW DO I APPLY?
Send an email with your CV and a covering letter explaining why you think you are the person we are looking for, to jobs@metalclay.co.uk

Ensure you include your contact details, and information about education and work experience.

Please note - we receive many applications for our part time positions. It is impossible to interview everybody, and we are also not able to get back to everyone with feedback. Once the job has been filled, we will let everyone know.