How To Make A Bronze Sculpture from Papier Mache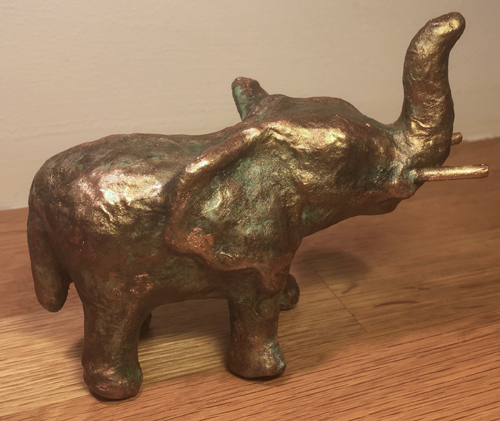 Introduction: This summer, on my travels in Bali, I saw a beautiful sculpture which I thought was bronze. However, when I picked it up, I discovered that it was actually wood that had been patinated to look like bronze. When the kind people at Metal Clay Ltd sent me some Swellegant products to try out I thought I would have a go at creating my own 'bronze' sculpture. I had a small papier mache elephant which I thought would be perfect to try out and the results were very good. Here's how I made it...
Materials:

Tools: Small to medium paint brush and a small sponge
Step 1 : Spread newspaper out on your work surface and then paint your papier mache model with Swellegant Brass metal coating. It absorbs quickly into the papier mache and dries in a few minutes.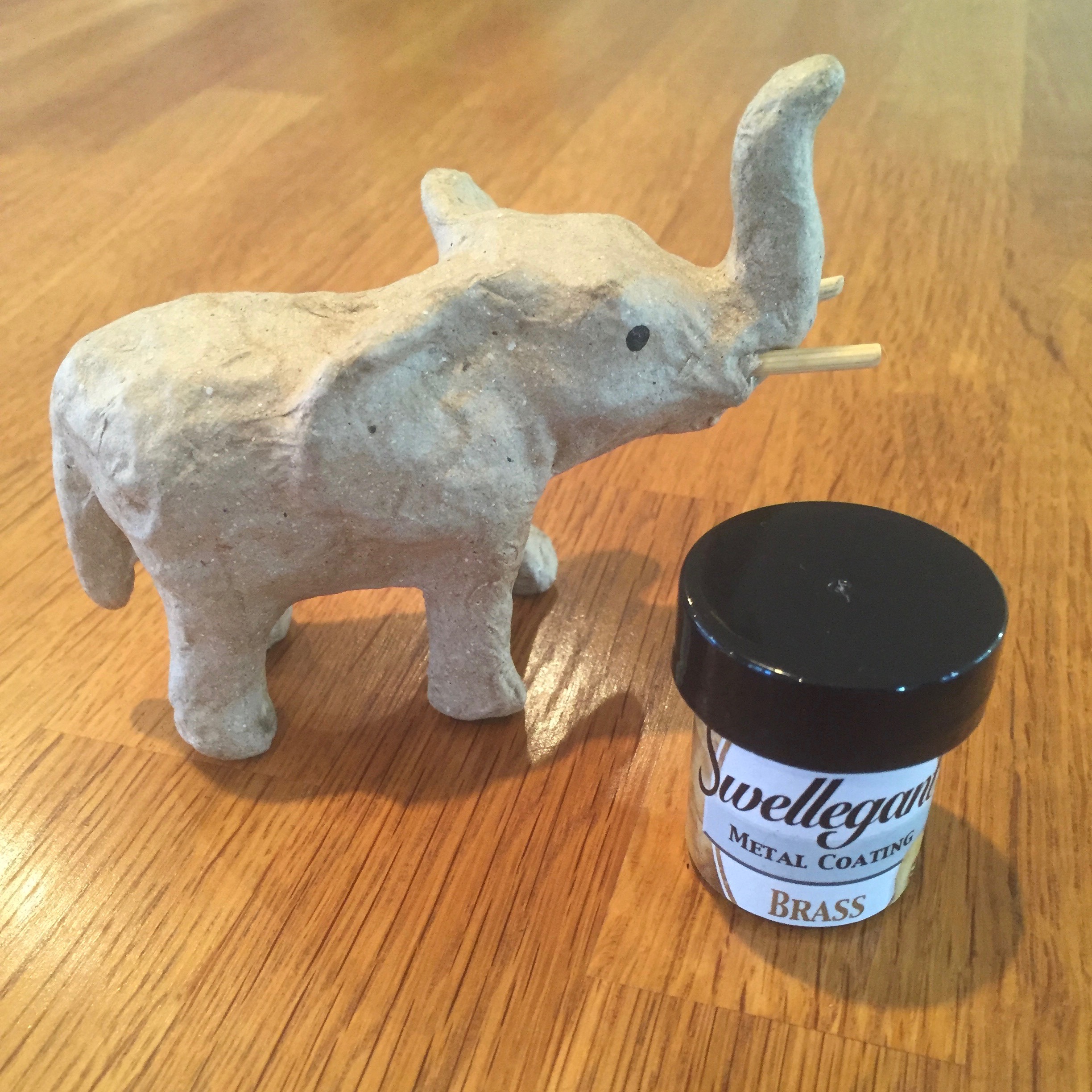 Step 2: Apply a layer of the Swellegant Bronze metal coating, which is a dark brown.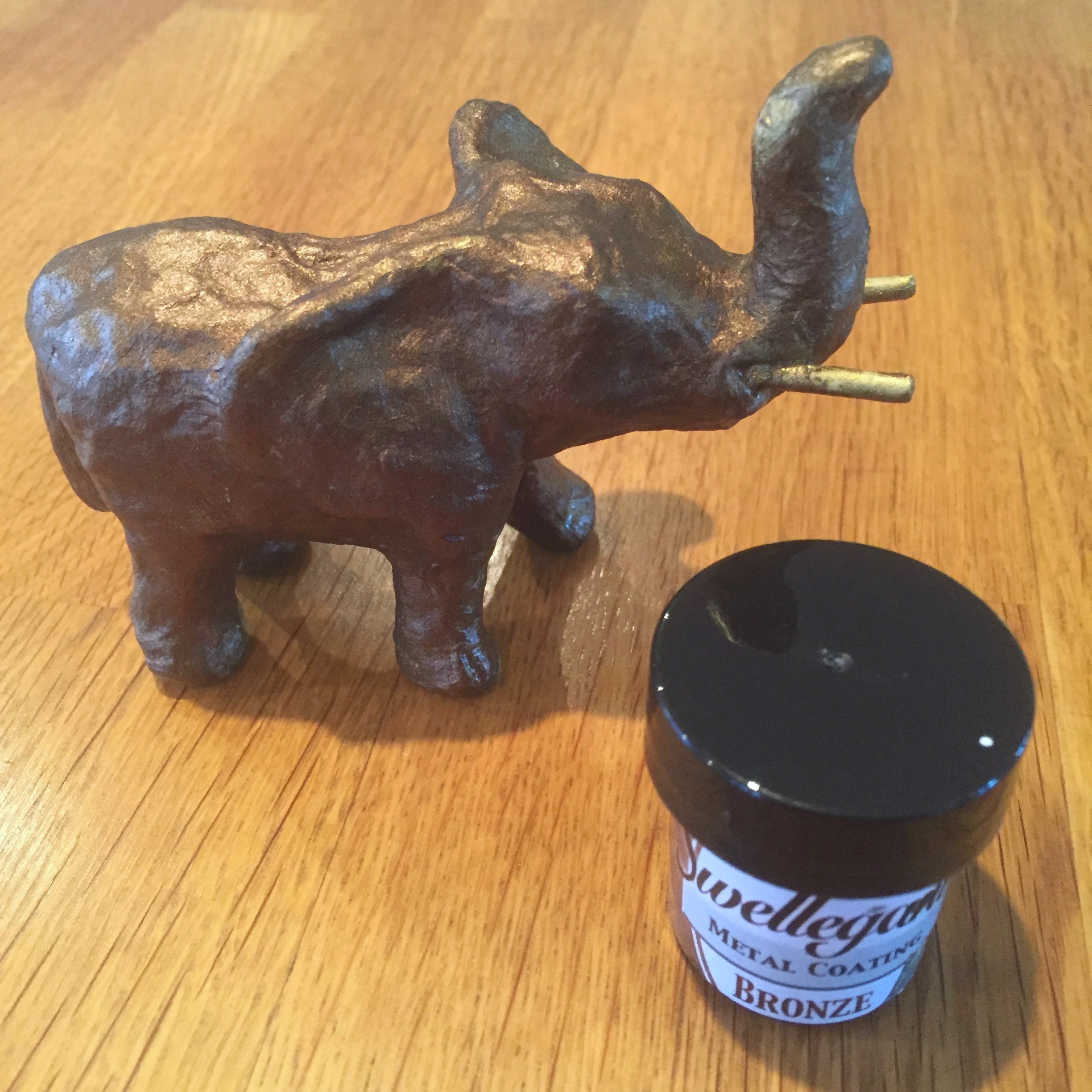 Step 3: In order to make it look a little brighter, you can then apply another thin layer of Swellegant Brass. Wait for this layer to dry just a little.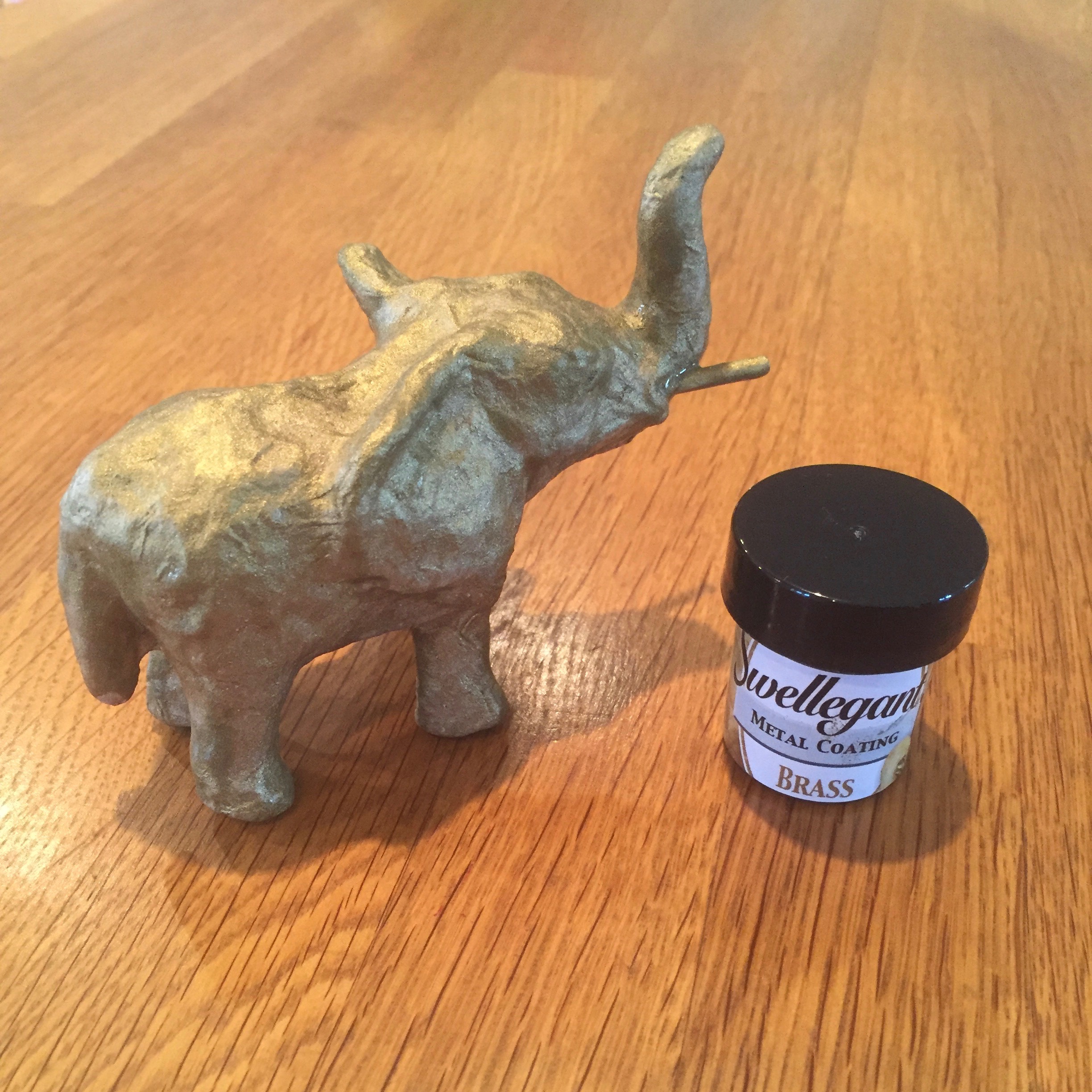 Step 4: Before the Brass coating dries apply the Swellegant Green Gold Verdigris Patina in patches, either with a small paint brush or sponge.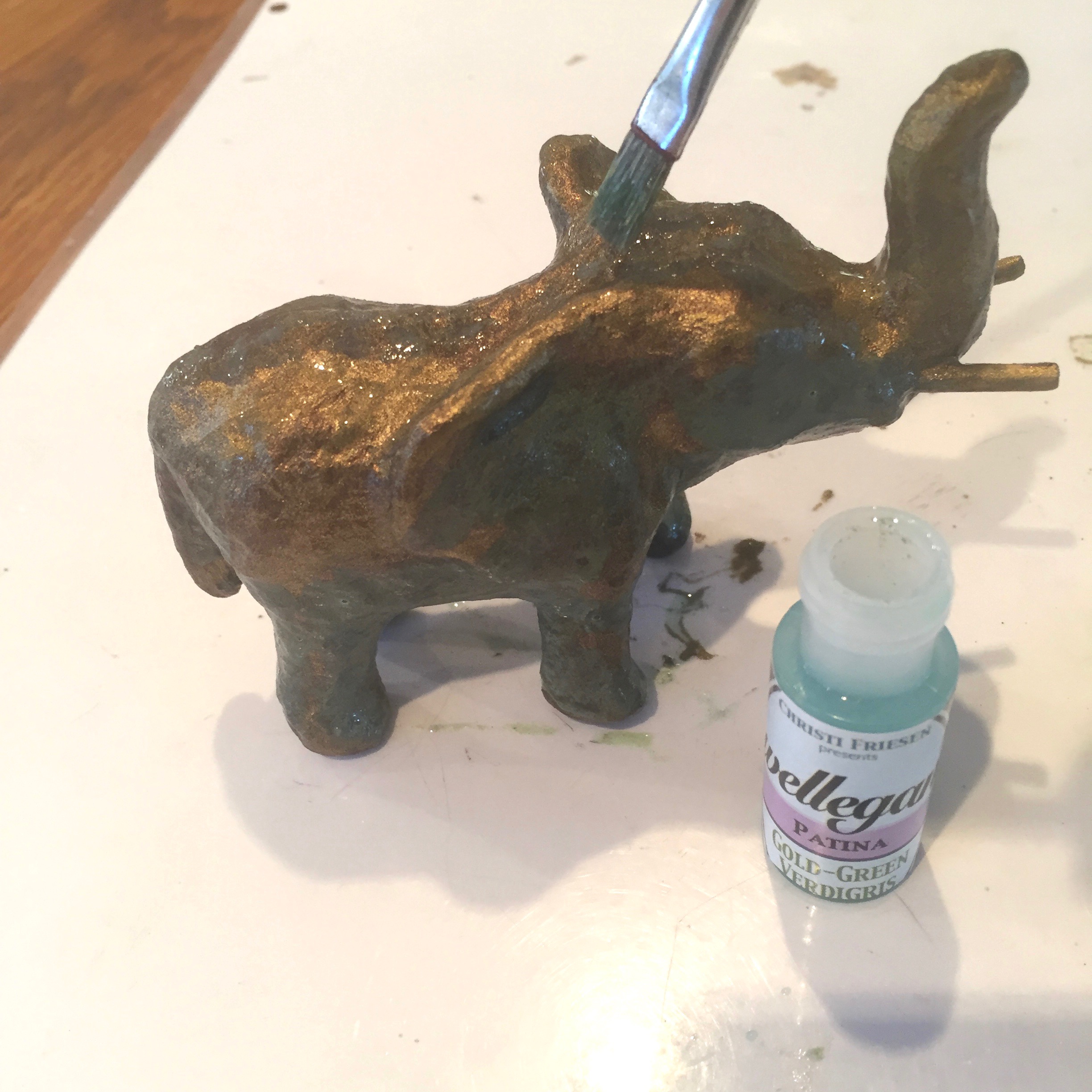 Step 5: Leave the Verdigris Patina to develop. You should see the green colour start to appear after about 10-15 minutes.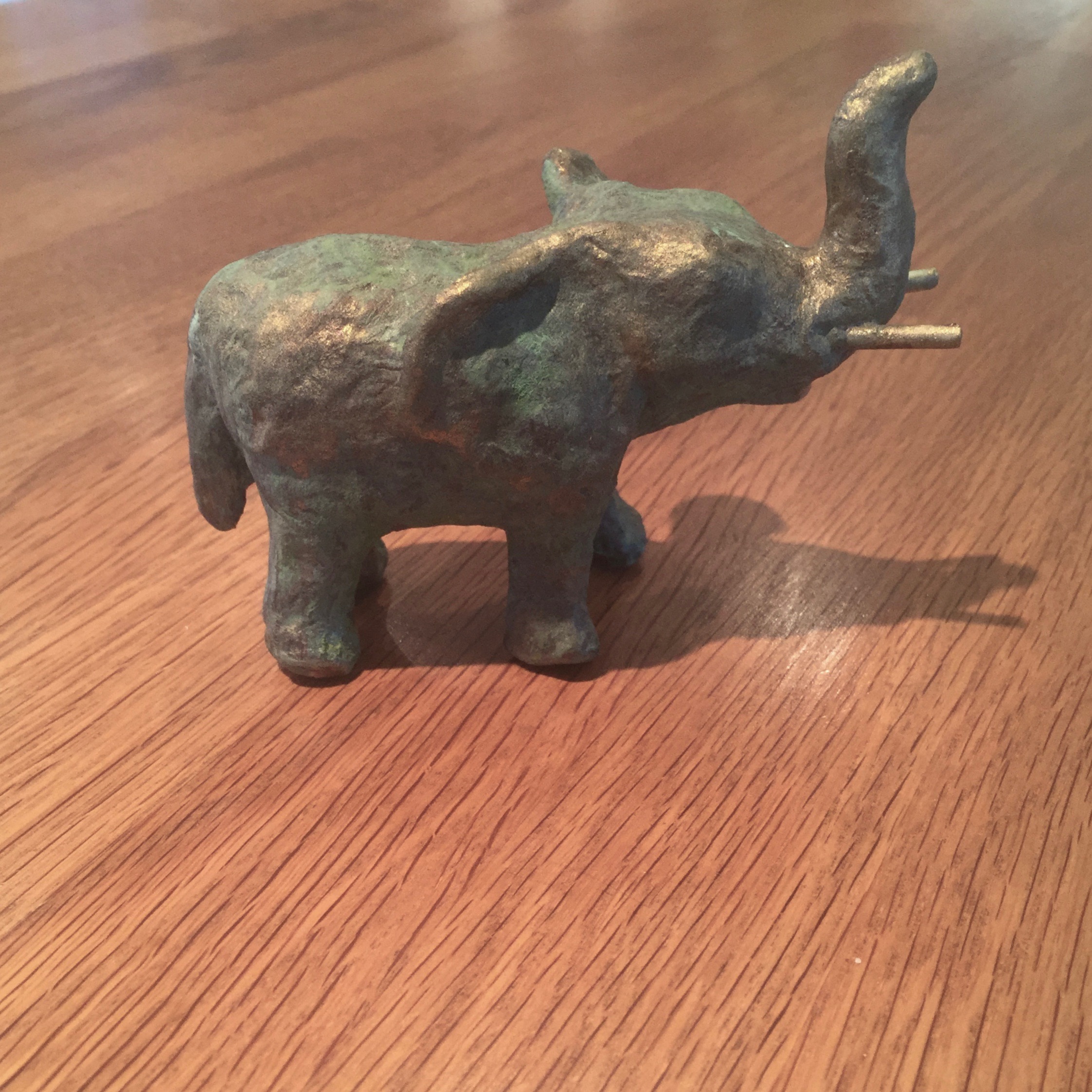 Step 6: Add a few highlights by rubbing a very small amount of Pearl Ex Super Bronze Powder onto a few spots with your finger. Then brush on a layer of Swellegant Clear Sealant and leave to dry.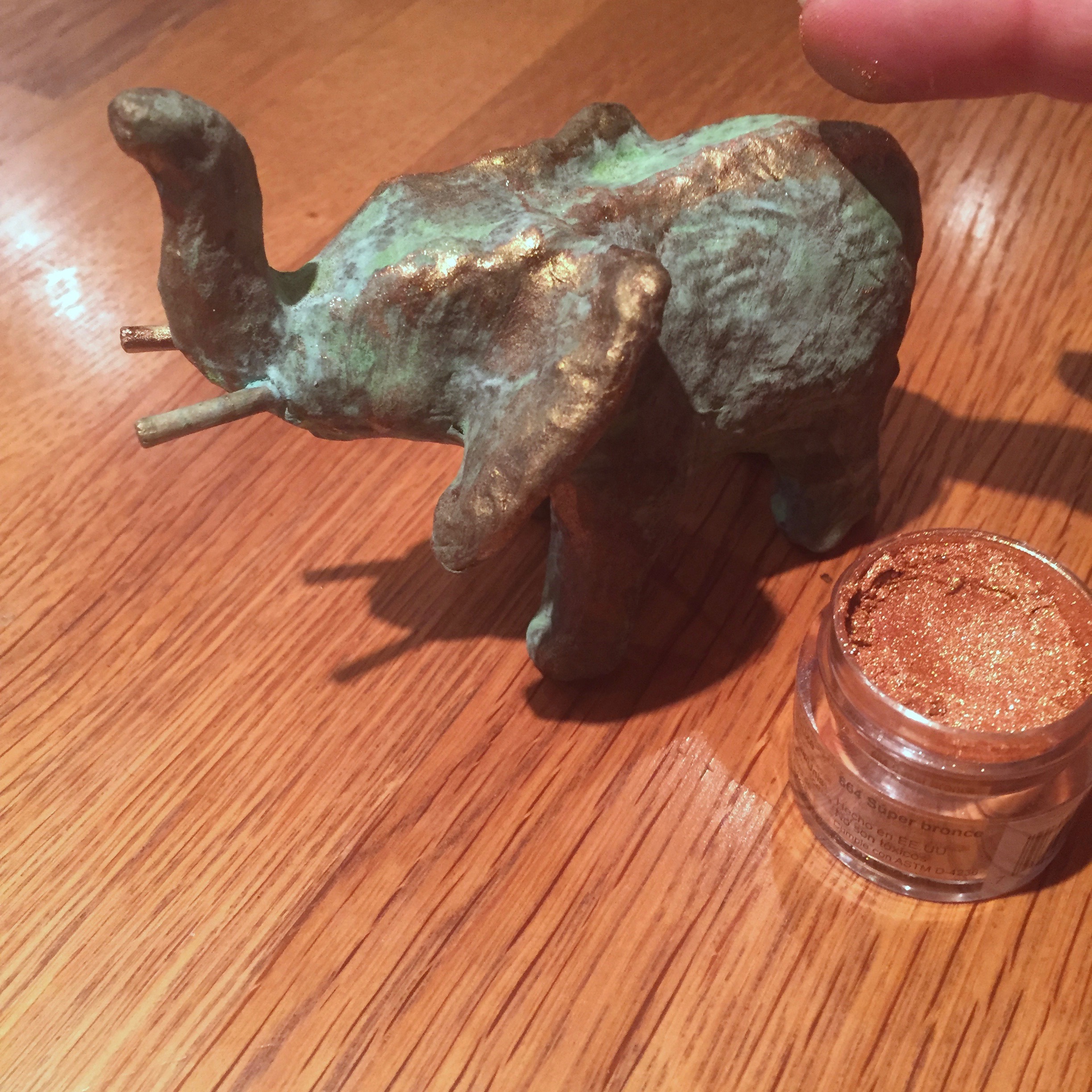 The Result: A very convincing 'Bronze' sculpture. It has fooled a number of my friends who are surprised how light it is when they pick it up!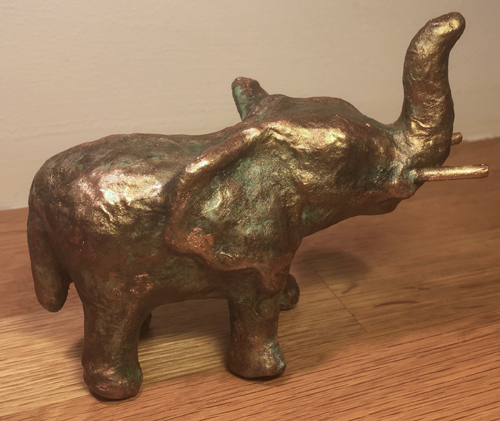 As a final comment it's worth noting that the Verdigris patina works really well when applied directly onto Bronze, Brass or Copper metal. I've tried to make my own patinas in the past and never have I had such perfect and consistent results in such a short time. It's really impressive. Here are photos of some pieces that I have made in BRONZclay and then patinated using the Swellegant Green Gold Verdigris patina directly onto the metal without any other preparation. After the patina develops I used a sponge sanding pad to reveal bronze highlights, leaving the Verdigris just in the recesses.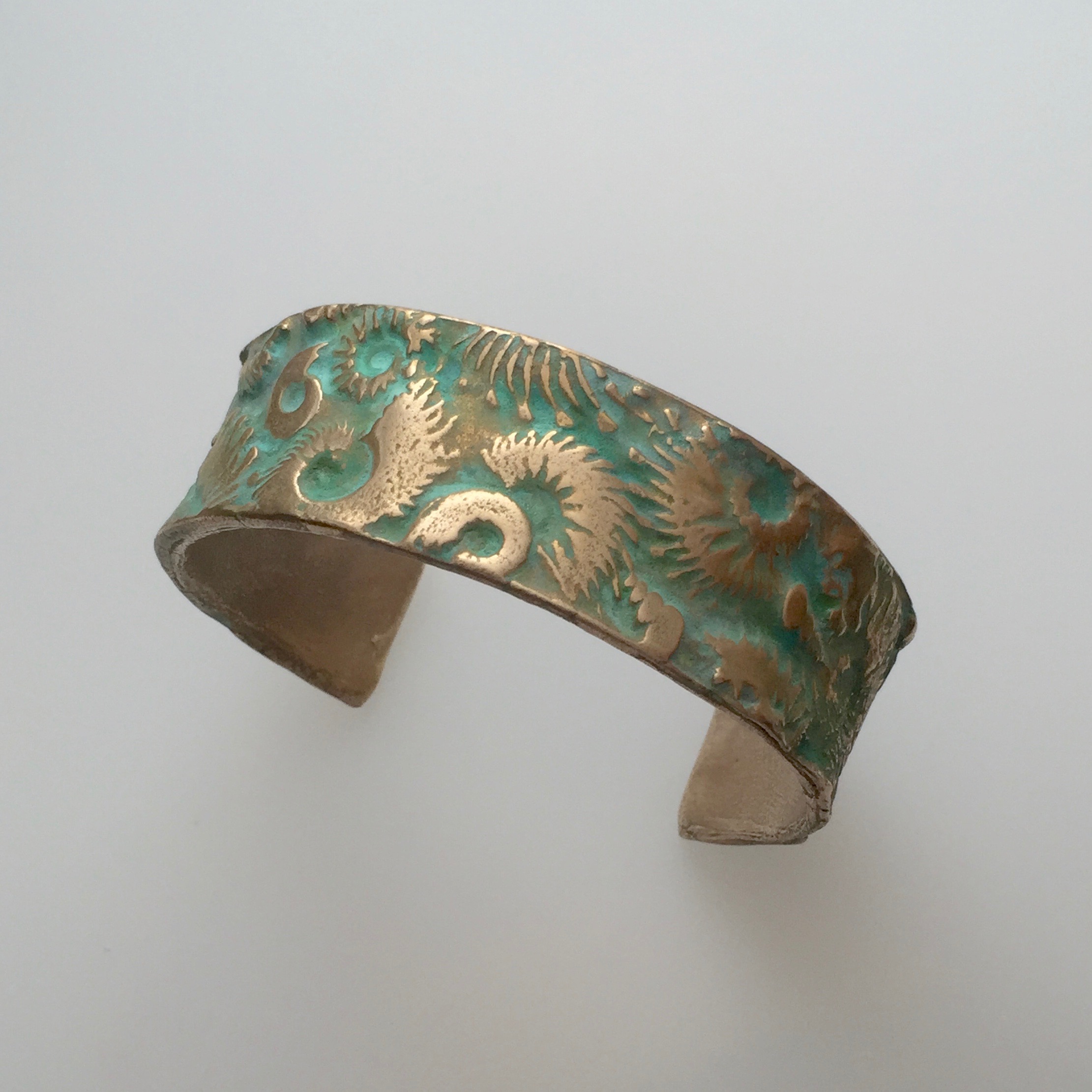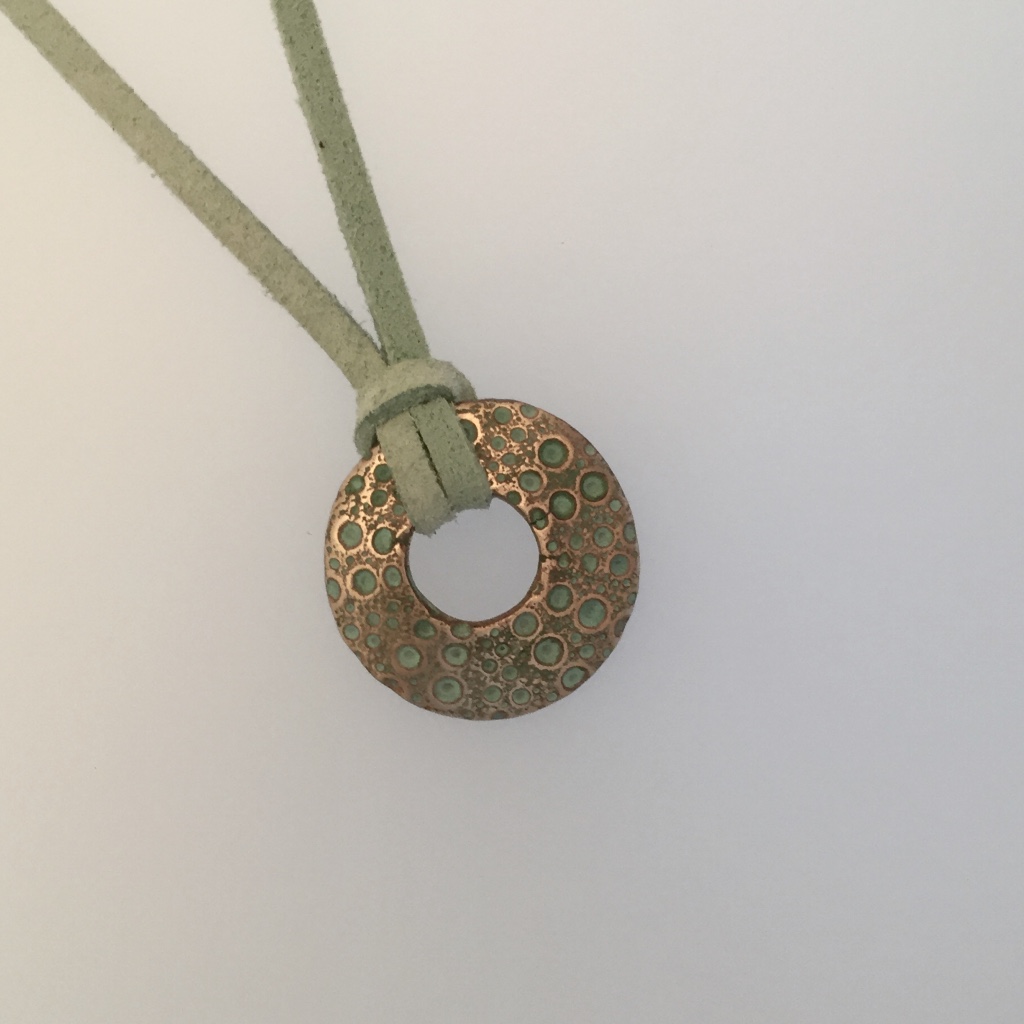 Maker: Wendy Penrose
www.wendypenrosejewellery.co.uk