Our Metal Clay Makers family is growing! We're very sad to see our first batch of Makers go... :( But, we're also very excited about getting to know a whole new group of little MCM hatchlings! :)
Who are the Metal Clay Makers?
The Metal Clay Makers are a small group of creative and versatile designers, who choose to use Metal Clay Ltd products in their work because they believe in their quality and reliability.
Metal Clay Ltd support the MC Makers with materials and tools, provide lots of inspiration and advice, send them new products to test and critique, and enjoy regular chat sessions. We value their feedback and opinions to help us provide excellent customer service, offer the best quality products, and inspire and educate our customers. We certainly consider them an extension of the Metal Clay Ltd family!
We hope that by working closely with a small group who have the time, ability, energy, and desire, to give feedback and share their experiences, the whole community could benefit. We already enjoy close relationships with many of our customers which we love, but we don't know you all enough, and we want to improve. Our hope is that this programme will enable us to offer better product choice, better advice, and an even better support network to all our clients.
So without further ado, here they are...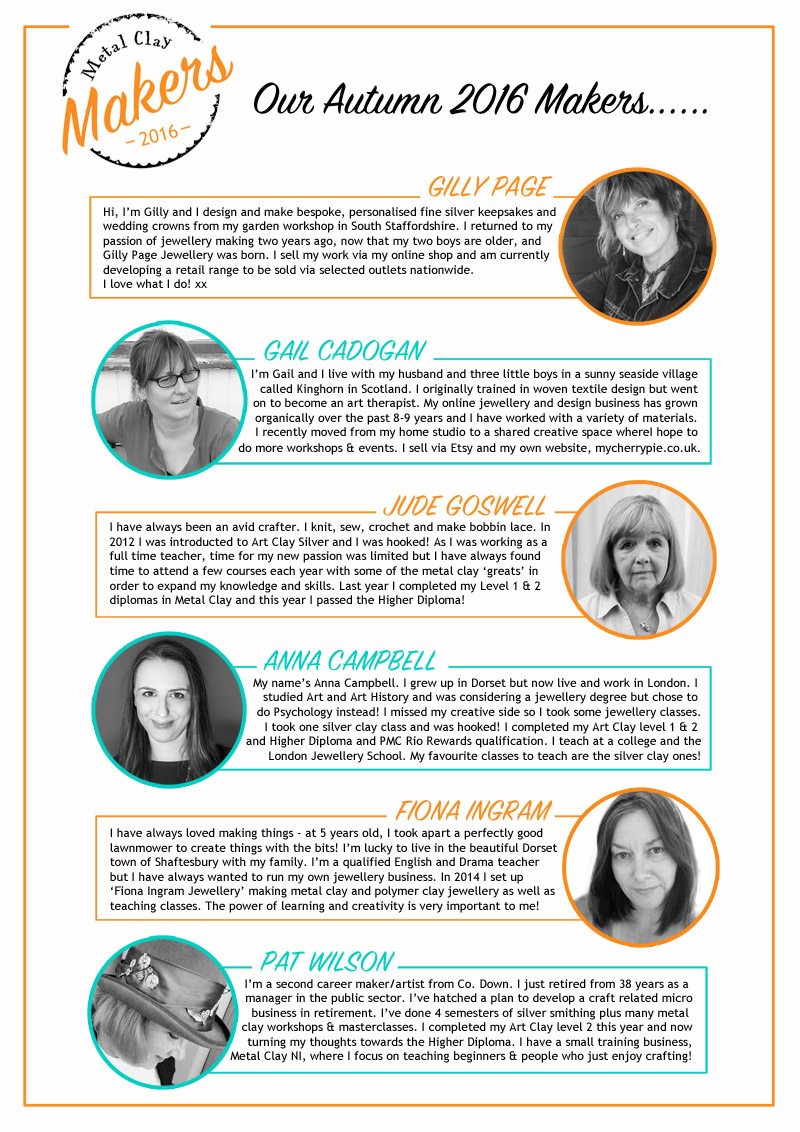 Stay tuned to see what these lovely ladies create! x