Recycled Eco Silver - Art Clay Silver Clay
ART CLAY SILVER - ECO SILVER
Art Clay Silver is an ecological product. Aida, the manufacturer of Art Clay Silver, has been recycling precious metals as an alternative solution to exhausting naturally occurring mineral resources since 1963.
The silver used for Art Clay Silver is 100% recycled.
Aida collect waste and recycle it into pure gold or silver (99.99%), platinum and palladium.
It is a fascinating process. When Petra (the owner of Metal Clay Ltd) visited their factory outside Tokyo many years ago, she witnessed herself how old X-ray plates and film negatives were used in the process.
The recycled materials is then turned into bars, which are then laser blasted into micron sized dust, which is mixed with organic binders and water.

This gives us the clay-like material which we can shape like modelling clay, and once fired, we're left with real silver!
So, it feels like moulding putty, but you are left with real, pure, fine or sterling silver. Alchemy magic!

IS ART CLAY SILVER TOXIC?
Art Clay Silver have been certified as AP seal products by ACMI.

ACMI, The Art and Creative Materials Institute, Inc., is an international association of about 200 art, craft and creative material manufacturers which seeks to promote safety in art and creative products through its certification program. The AP (Approved Product) Seal identifies art materials that are safe and that are certified in a toxicological evaluation by a medicalexpert to contain no materials in sufficient quantities to be toxic or injurious to humans, including children, or to cause acute or chronic health problems. Such products are certified by ACMI to be labeled in accordance with the chronic hazard labeling standard, ASTM D 4236, and the U. S. Labeling of Hazardous Art Materials Act (LHAMA).
HOW DO I USE ART CLAY SILVER?
Here at Metal Clay Ltd we love metal clay, and we KNOW the products we sell. Metal clay is our speciality.
Petra (who started the company in 2004) was one of the first (we think the second!) Art Clay Senior instructors in the UK. She has trained direct with visiting Japanese Master Artists, as well as in the Art Clay Studio In Tokyo. And she has shared her knowledge with the rest of the team, who many in themselves are artists and makers so use our products.
If you get one of our starter kits, rest assured that you have access to our knowledge.

As we sell over 3,000 products, some of us know more about some products than the rest of us, but within the team we have a HUGE amount of knowledge. And if we don't have the answer to something, we can likely get it through our close relationships with our suppliers and other artists around the globe.
Here are some of the basic steps in working with silver clay.
Step 1 - Roll out the clay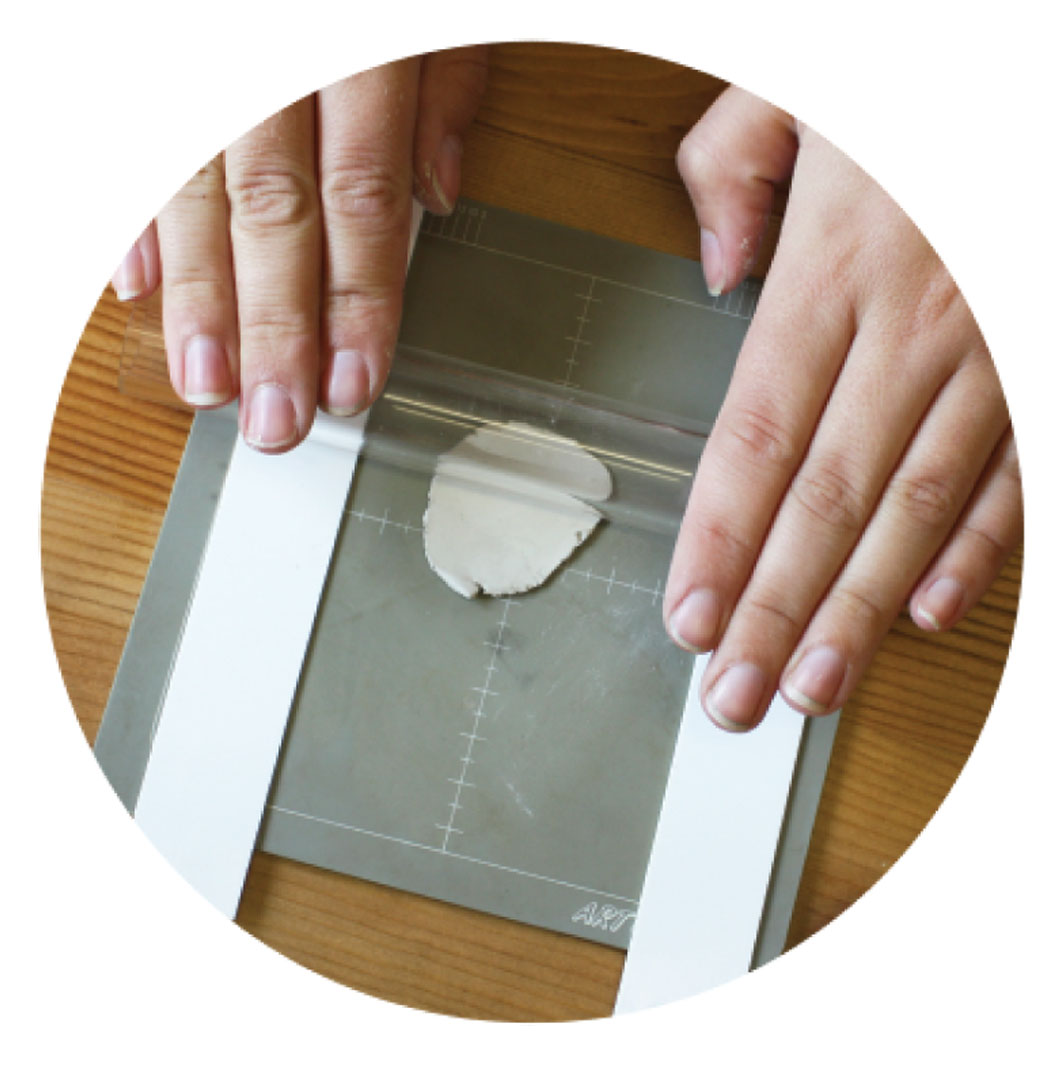 Unwrap a little bit of clay and place on your teflon sheet. Use the spacers and roller in your kit to roll out the clay into a sheet of even thickness. Lift it up and turn it over halfway through rolling to ensure it is even. Make sure you don't stretch the clay when lifting it.
When working with fine silver clay you want to keep the clay a minimum of 1mm thick - anything thinner than this and it won't be very strong.
You can add a texture if you wish, using one of the textures included in the Deluxe kit. You can also use lace, the back of a leaf, grass from the garden, patterned cutlery handles, a fingerprint - once you start looking round you'll spot textures in the strangest of places!
Take into account the depth of your texture imprint, even if the sheet of clay is rolled out 1mm thick - if you have a 0.8mm deep "valley" from a texture imprint in the middle of the piece, you're creating a weak part.
Of course, you can also use textures especially designed for clay work - we sell a huge range, you can see some of them here.

Step 2 - Create the shape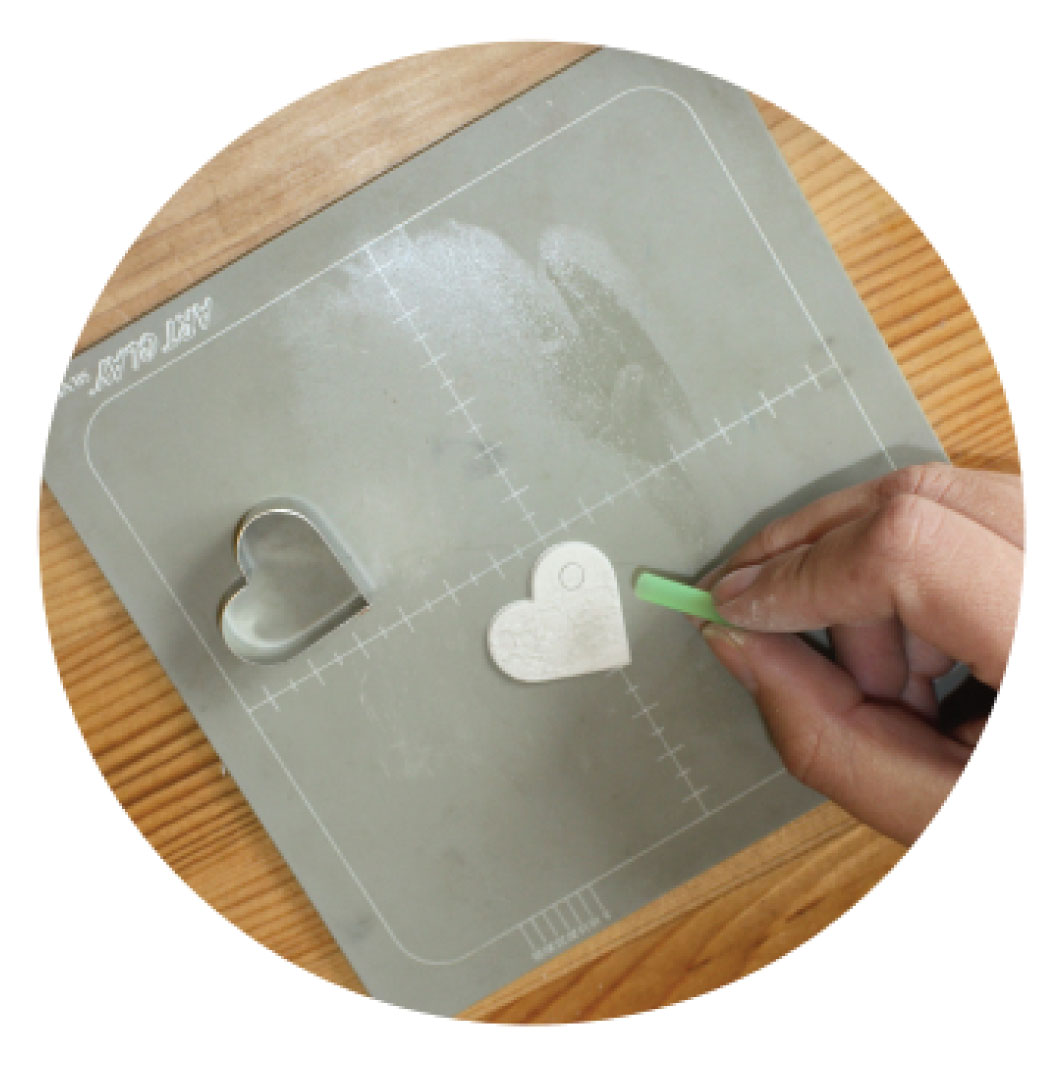 Shape and refine your design.
You can use cookie cutters, or a shape template and needle tool, or just cut, or manipulate the clay free-hand.
Use a drinking straw to cut out a hole to hang your piece on a chain.
When you're happy with the piece, leave it to dry; in a warm and dry spot for 24 hours, or in a kitchen oven at 80C for 45 minutes, or on a plate warmer or similar. Keep the drying temperature under 100-120C .
Step 3 - Fire and polish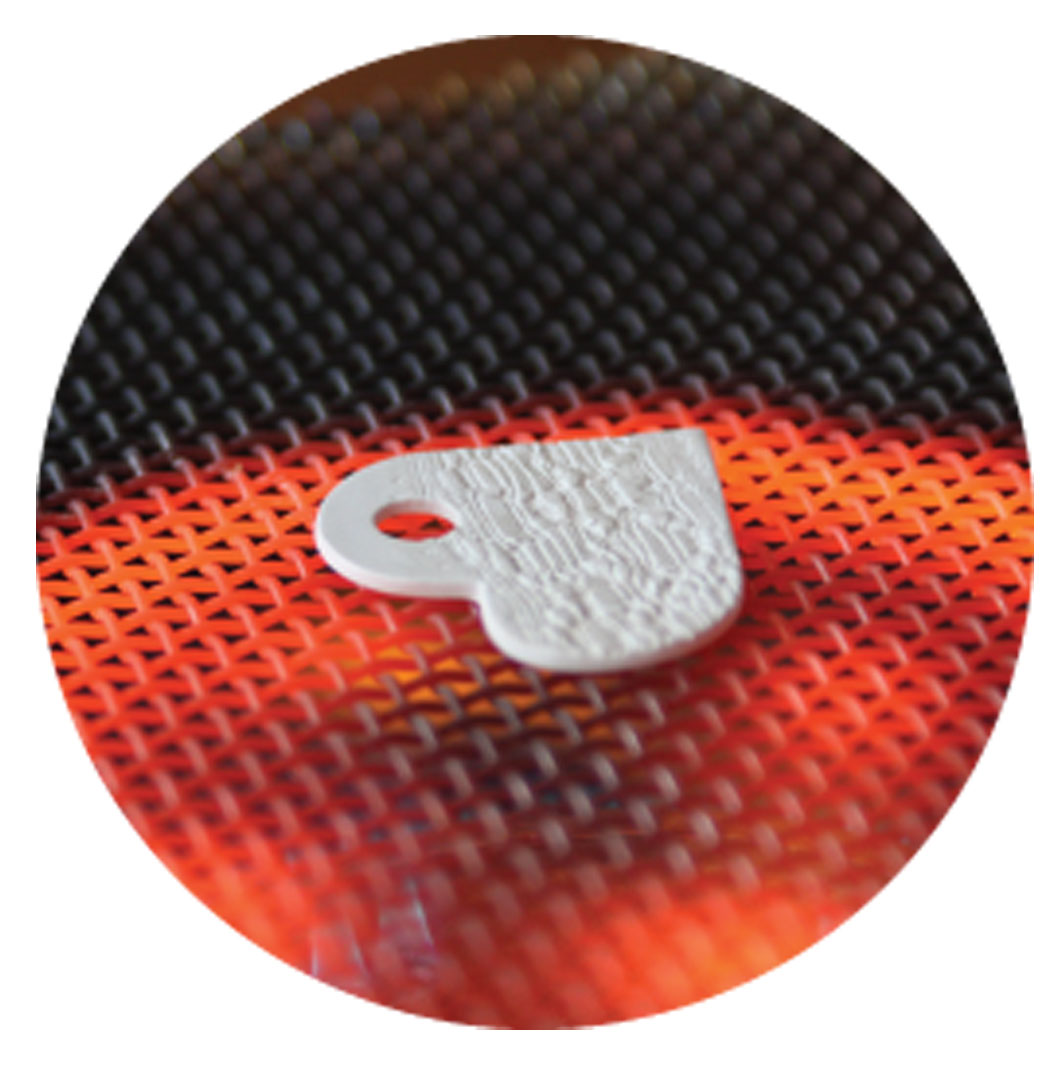 Fire your piece.

This can be done in 5-10 minutes using a gas stove, a kitchen torch, or in a kiln.

Bring up a shine with a soft brass brush and polish further if you wish.
Ta da, you're finished!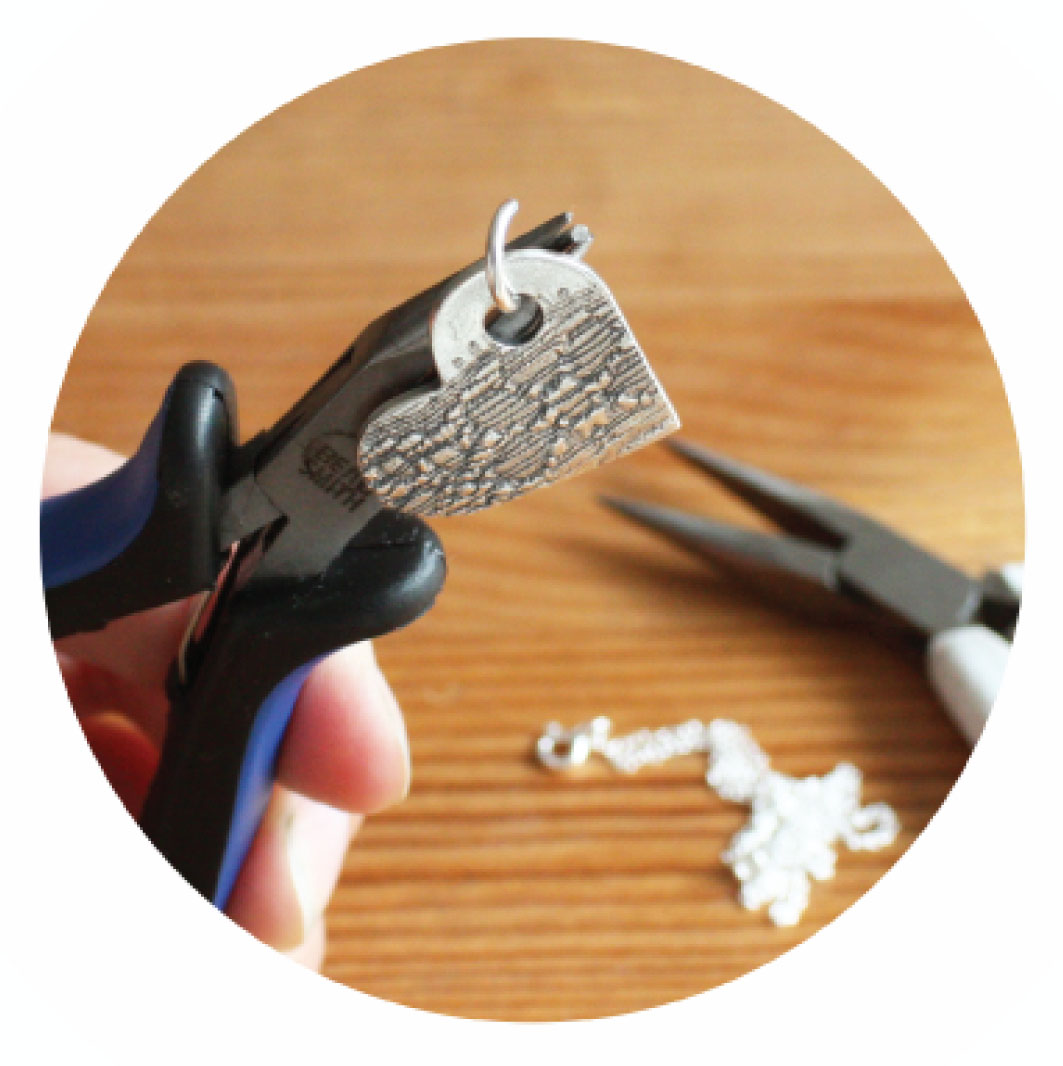 Hang the piece on a chain or leather cord using a jump ring.

Now wear (or give away) with pride!
Metal clay is a wonderful almost magical material. It's made from extremely fine particles of metal, mixed with organic binders and water. You shape it like modelling clay, leave it to dry, and then fire to burn off the binder - you're left with solid REAL FINE SILVER!
The other magical thing about Art Clay Silver is that it's a completely green product as it's made from 100% recycled silver and there's no wastage! All silver clay (dust, dried, broken, unfired, fired, etc) can all be reconstituted. So don't throw anything away!
If you still have questions, feel free to email us at support@metalclay.co.uk or call us at 01929 554 771, we're here to help!