Silver
Art Clay precious metal clay is easy to use, fun, inspiring and non-toxic. As a beginner you can use 'tools' you can find in your kitchen, office, kid's craft drawer, or DIY toolbox.
Art Clay looks and feels much like ordinary sculpting or porcelain clay. What makes it so fantastic is that it consists of extremely fine particles or pure metal (silver or gold), almost like dust, mixed up with a non-toxic organic binder. The binder burns out during firing, leaving you with a pure metal piece.
Art Clay Silver can be fired with glass, some stones and sterling silver. You can fire it with a torch, on a gas stove, or in a kiln.

There are three steps to creating your own silver jewellery:
Simply shape your piece
Leave it to dry
Fire it
That's it! You now have a pure fine silver piece which just needs polishing up. The fired silver clay can be hallmarked as fine silver at any UK Assay Office.
ART CLAY NEW FORMULA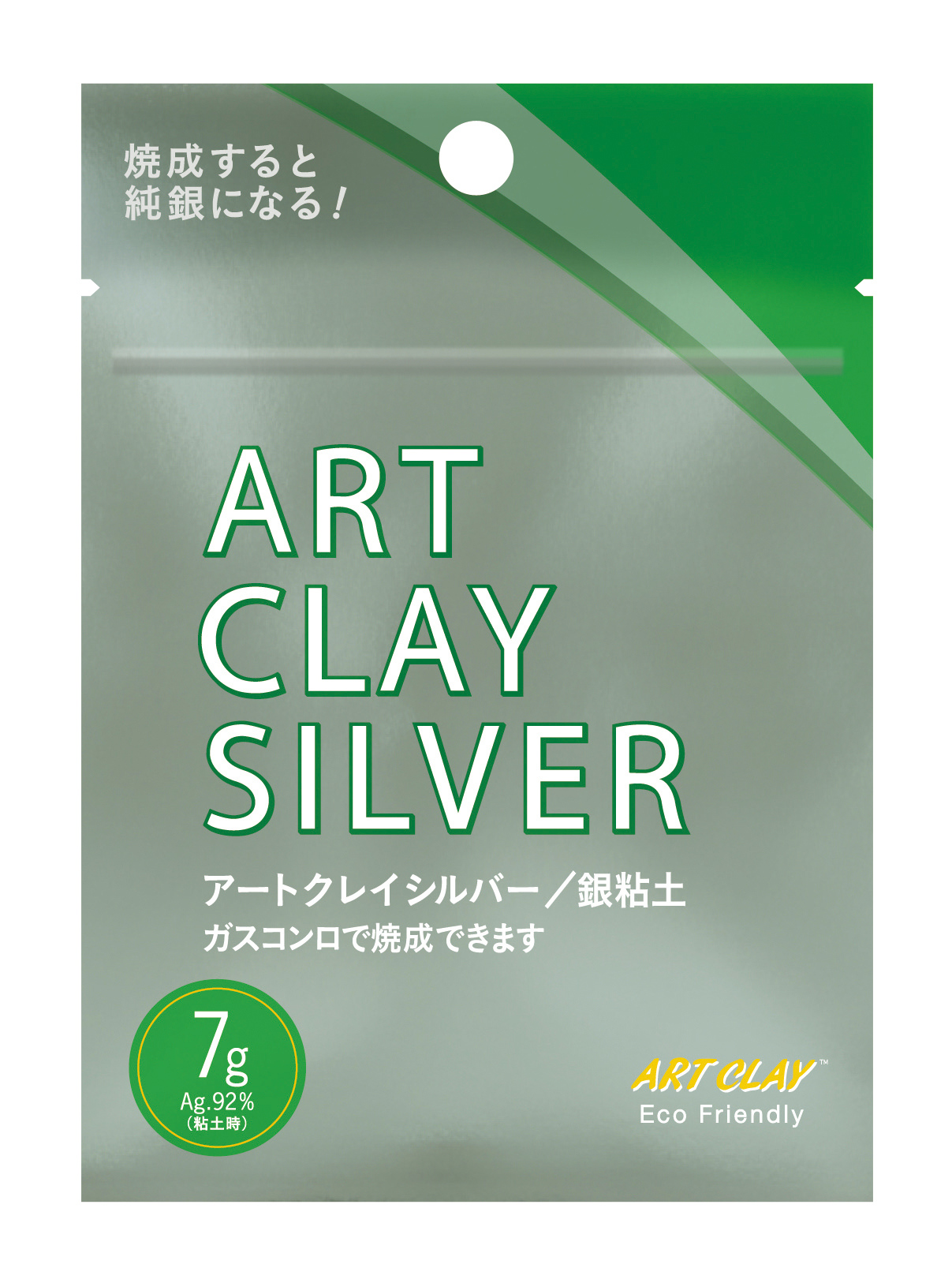 This is a gorgeous creamy clay to work with.
Art Clay Silver New Formula comes in 7, 10, 20 or 50gm. The 50gm package contains two individually wrapped 25gm blocks of clay. A 7gm package should be enough to make a average sized ring, and maybe a charm or two.
Art Clay Silver has been around since 1995. Since its launch, there has been a few different types of Art Clay Silver, including Art Clay Original Formula, Art Clay 650, Art Clay Slow Tarnish, and Art Clay 650 Slow Dry. Aida has picked the best parts from their three most popular clays - easy moulding from the Original, slow drying from the Slow Dry, and a low firing temperature from the 650 range. We think this might just be the ideal clay!
It has a better workability and a longer working time (longer than Slow Dry!) than the current Art Clay Silver products.

It retains and accepts moisture easier than the existing silver clay types, which means it is easier to keep supple and much easier to reconstitute if it dries.

It has similar drying times (when applying heat).

It carves and files easier in the dry stage than the existing formulas.

Fire with kiln, torch, or gas stove. Using a kiln the recommended time and temperatures are 30 minutes at 650°C on a continuum to only 5 minutes at 800°C.

Shrinkage 8-9%.